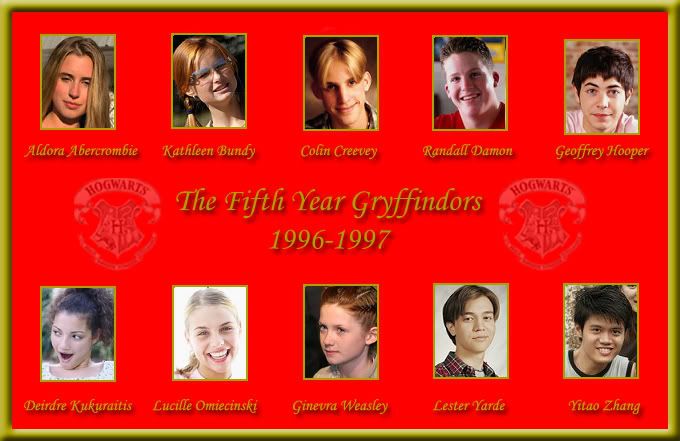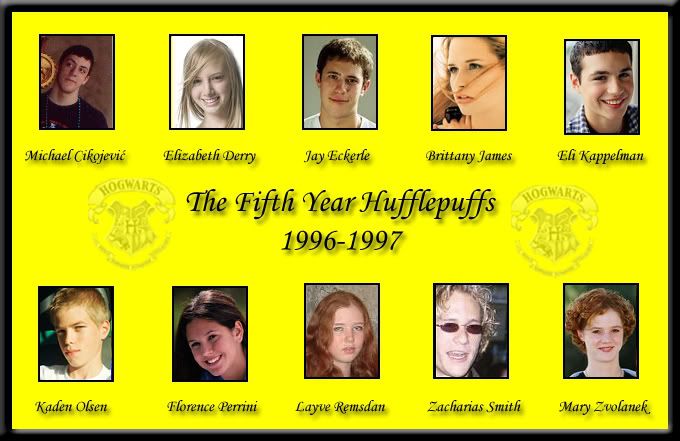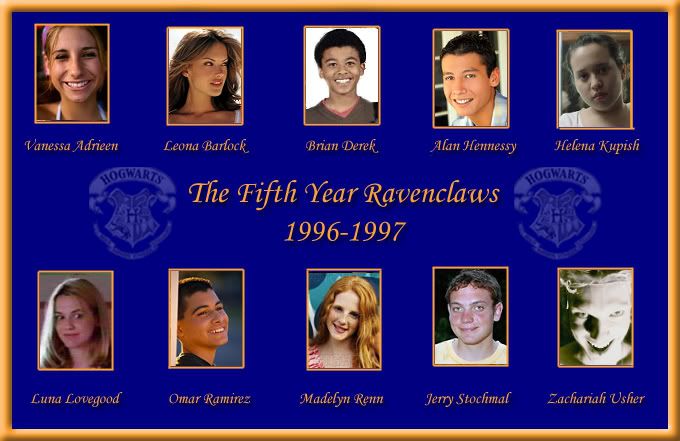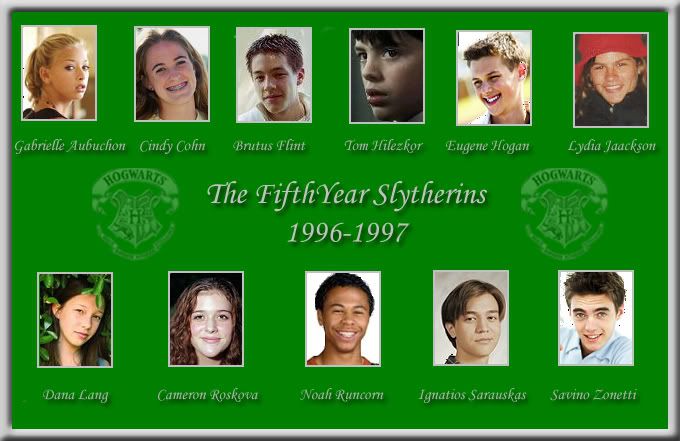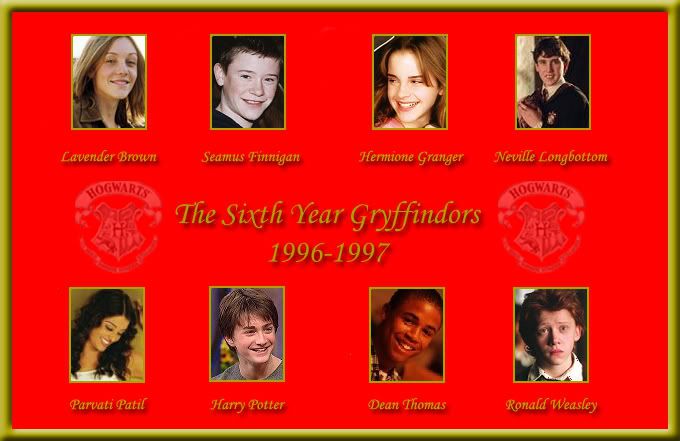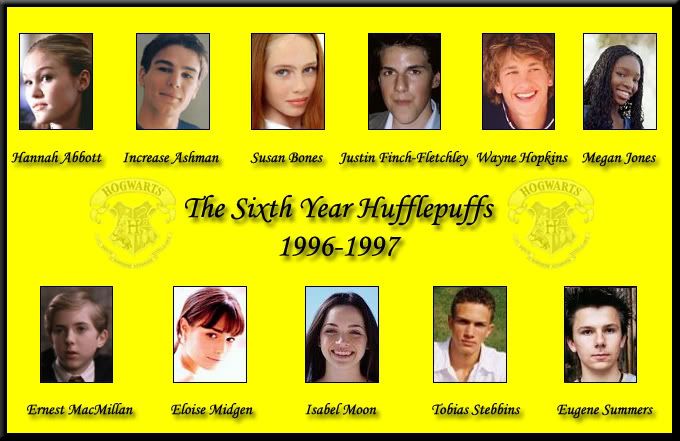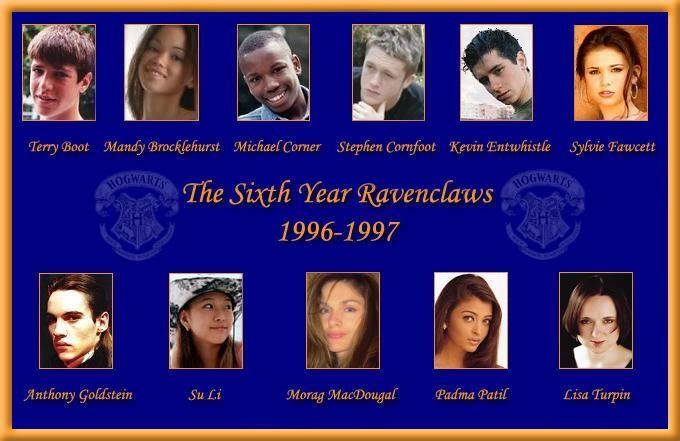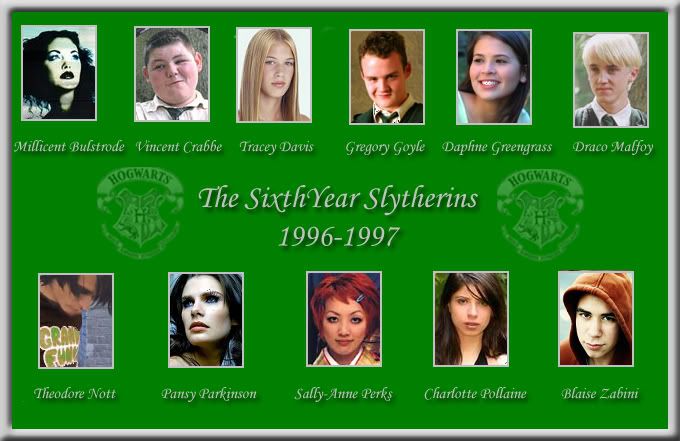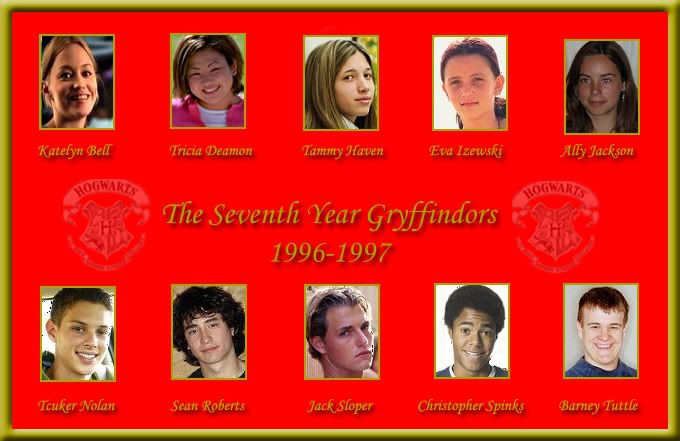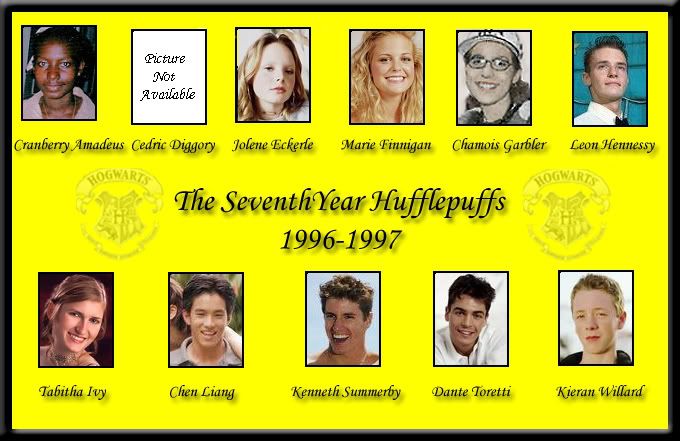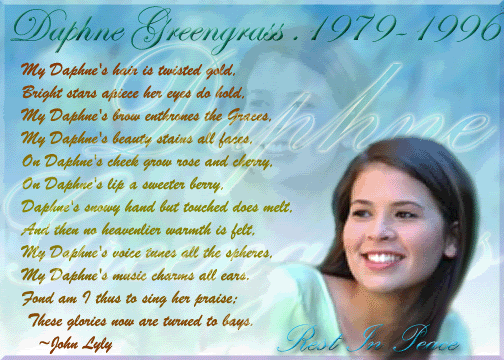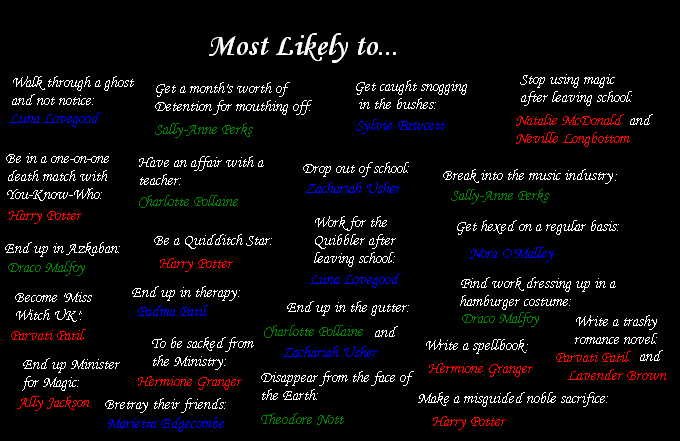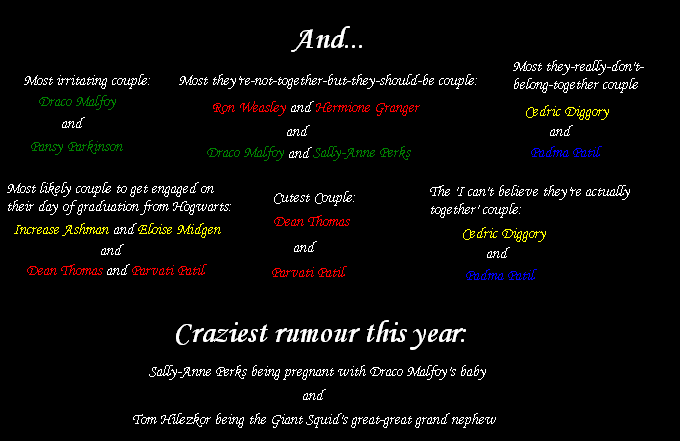 And if you want to see the votes for the Most Likelies, I've unscreened the pertinent comments and you should be able to see them here (if that didn't work, lemme know).

Okay, bedtime.

EDIT:Oh PS ~ I'm not entirely sure if we're playing this like the yearbook was actually passed out before the attack, or if we're playing it so that they finally just got done being printed and Owled to the students now, so somebody decide and the rest of us will play along with that decision. Yup, ph34r my mod sk1llz.

Really bedtime now.

EDIT 2: I forgot the Daphne plaque. Whoops. It's in there now.